A Delicious Fusion
What are your tastebuds craving? Jerk Chicken, Oxtail, Curried Shrimp, Fish, Steamed Vegetables, Curried Goat, or Stew?
Order a Beef Patty—no meal is complete without it!
Private parties and catering available. 206-323-9112

1.Jerk Chicken
Dry-rubbed or marinated with Caribbean spices for a fiery taste.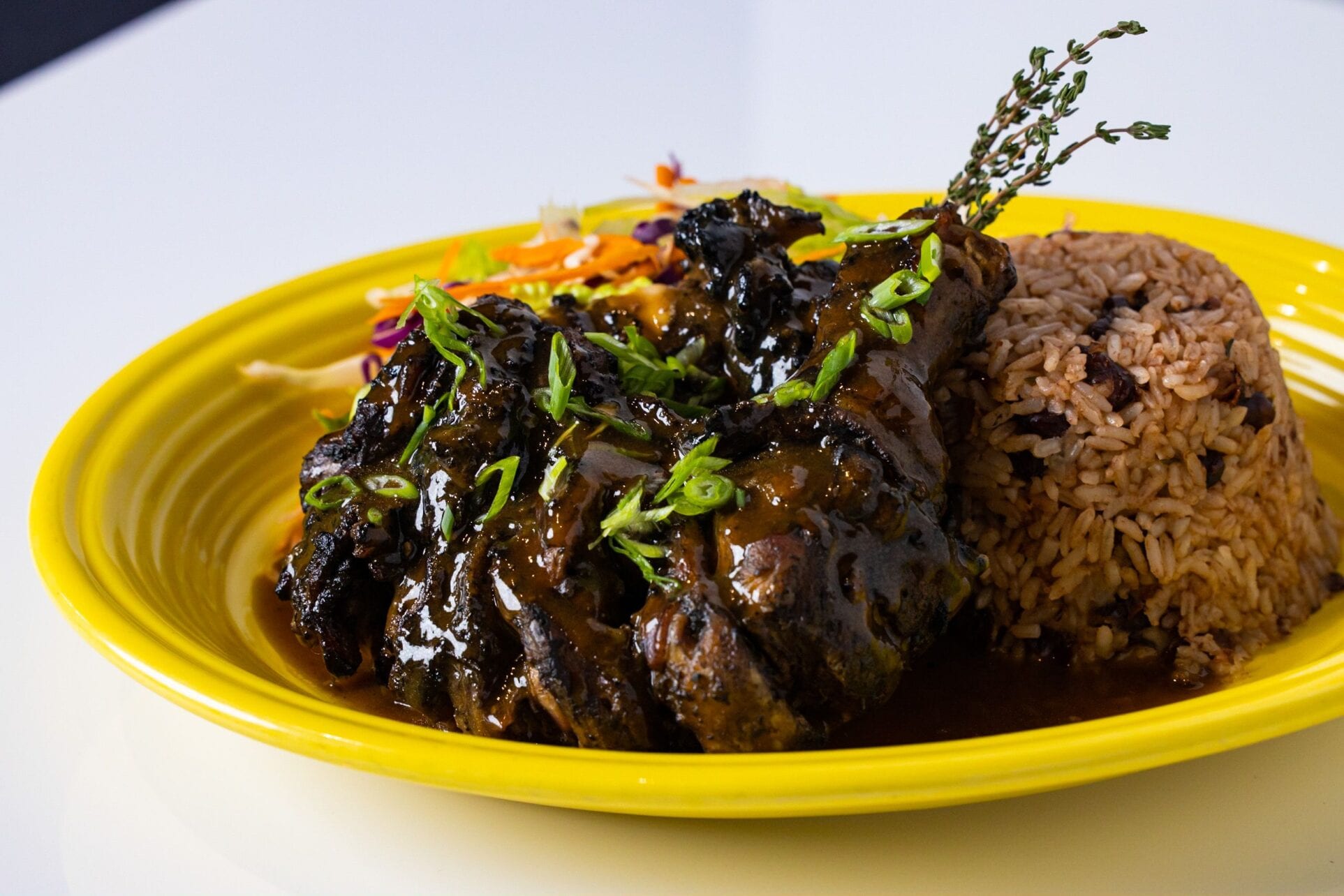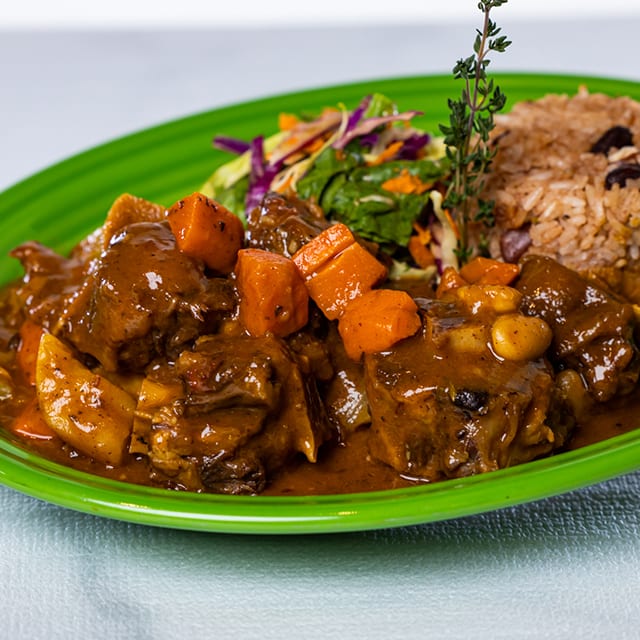 2.OXTAIL
Marinated in Caribbean spices, pan-fried, and simmered in a rich brown gravy.
All entrées are served with steamed rice and salad. For an extra $1, add rice and peas.
This authentic Jamaican style of cooking uses a dry-rub or wet-marinade of a hot spice mixture. Our signature fiery Jamaican jerk spice combination is a crowd-pleaser.
Jamaican curry is unlike anything you've ever tasted! Marinated and simmered in a rich, flavorful curry flavored with signature Jamaican and Caribbean spices. These dishes will make your tastebuds sing!
This buttery fruit, when served alongside saltfish, is Jamaica's National Dish! Enjoy this savory experience on its own or accompanied by saltfish.
A popular Jamaican green, this dish is full of flavor!
Seasoned and marinated with a dry rub of signature spices before deep frying.
Fried fish sautéed in a vinegar-based sauce, vegetables, and habanero peppers. This dish brings spice to your palette.
Slowly marinated in Caribbean spices before being pan-fried and then set to simmer in a rich brown gravy.
Sautéed in Jamaican Spices and in its own juices to a tender
Disclaimer: All menu items and prices are subject to change.